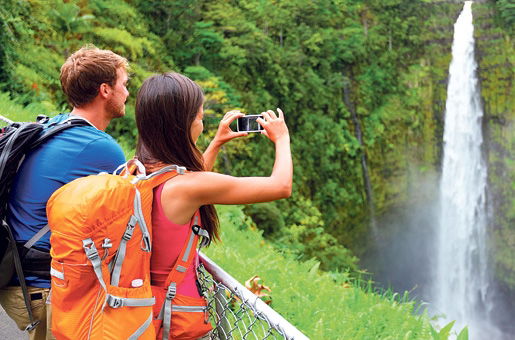 FAMILIES going on holiday at one time always packed their cameras to take snap-shots. But those days are increasingly over for many, with a third of people no longer bothering to pack a camera when leaving for holiday, deciding to depend only on their Smartphones for vacation snaps.
And as the latest statistics for the Spaniards  – and believed replicated across other European nationalities – clearly show, an even greater number of people now daily use their Smartphones to generally 'catch the moment' than depending on a traditional camera.
According to a study by phone retailer The Phone House, 82 per cent of Spaniards prefer to use the camera on their Smartphones to take snaps rather than carrying a traditional camera.
A main reason is that they can immediately share photographs on social networking sites. Cameras are now one of the most frequently used tools on Smartphones, with many users basing their purchase on the facility available.
And while more in the 20 – 30 age bracket prefer to use their Smartphone cameras, the tendency is not exclusive among the young as 60 per cent of Spaniards aged over 40, now leave their camera at home.
Last year, according to consultant GFK, camera sales fell 27 per cent compared to in 2011.