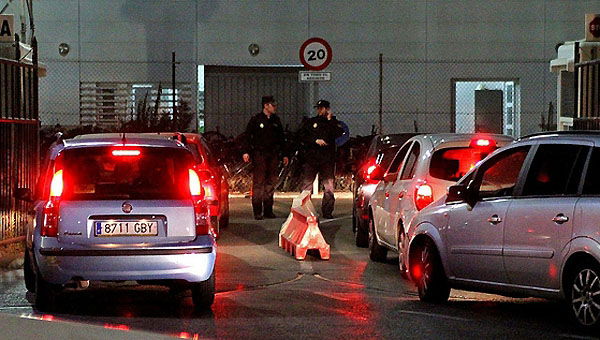 Gibraltar police are investigating a claim that a "small number of missiles" were allegedly thrown at the border between Spain and Gibraltar on Wednesday afternoon.
The Royal Gibraltar Police (RGP) said the missiles were thrown at Guardia Civil officers carrying out checks.
The RGP has reported they received an "unofficial report" from the Guardia Civil regarding verbal abuse and missiles being thrown at them from the border's motorcycle lane.