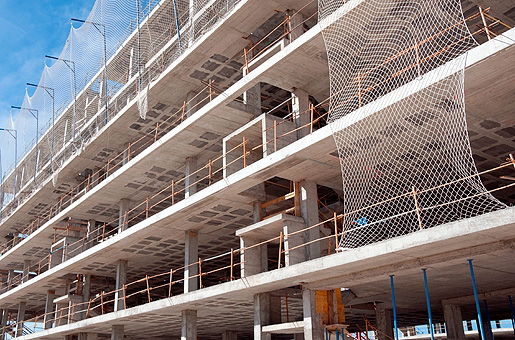 The Spanish construction industry could be bucking the European trend and getting back on its feet after a 4.1 per cent surge in activity. Whilst the Eurozone average for the amount being constructed was down by 3 per cent in June compared with the same month in 2012, Spain was one of just three countries across the whole EU to show a rise.
The percentage of 4.1 per cent puts Spain behind only Hungary (booming with a 12.5 per cent rise) and Sweden (3.1 per cent) in the league table of construction growth presented by the EU's statistical Office Eurostat.
And that carries on the recovery seen in May when the Spanish building industry was 4.4 per cent busier than in May 2012. But the figures only show a percentage rise, they do not show the actual volumes of construction work
In the EU as a whole construction declined 1.5 per cent year-on-year. Worst performers were Poland (16.3 per cent down), Portugal (-12 per cent) Slovakia (-10.7 per cent ) and Czech Republic (9.8 per cent).
On a month by month basis European construction has started to grow. The EU as a whole saw a rise of 0.3 per cent from May in the Eurozone and 0.5 per cent in the EU as a whole.