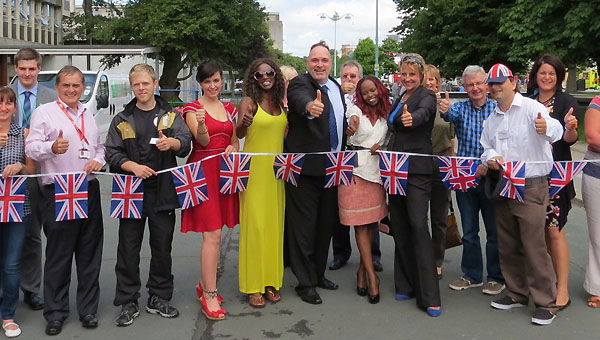 A CAMPAIGN called 'Thumbs Up for Gibraltar' has been launched to generate support to call on David Cameron to award the George Cross to the People of Gibraltar.
The campaign has been launched by Gibraltar's Human & Civil Rights organisation, Equality Rights Group, in partnership with Plymouth & South West England Friends of Gibraltar Group.
It aims to generate public support throughout the SW of England to award the People of Gibraltar the George Cross in the same way that, in its day, it was awarded to Malta for heroism.
Plymouth-based Kevin Kelway, who represents the Friends of Gibraltar group in the region, said "Plymouth and Gibraltar are soul mates! Our history unites us. As does our sense of Britishness. That is why we have partnered with Equality Rights Group to consolidate support for the Rock in Britain."
ERG Chairman, Felix Alvarez commented that "it is expected that not only MPs but also MEPs from the region and beyond will support and sponsor moves to support Gibraltar. A number have already indicated their willingness. On the other hand, ERG has already written to Prime Minister David Cameron, Secretary of State William Hague and Europe Minister David Lidington to reinforce the work the two groups are jointly undertaking.
"We have also advised the Government of Gibraltar directly and Gibraltar House in London."
Alvarez and Kelway said: "The People of Gibraltar's resolute defence and firm fortitude in the face of difficulty in relation to Spain merits high recognition from Her Majesty's Government. And we will jointly work to achieve it!"
Alvarez pointed out that "it will be done in a measured and appropriate manner, avoiding interfering in the on-going political and diplomatic process."