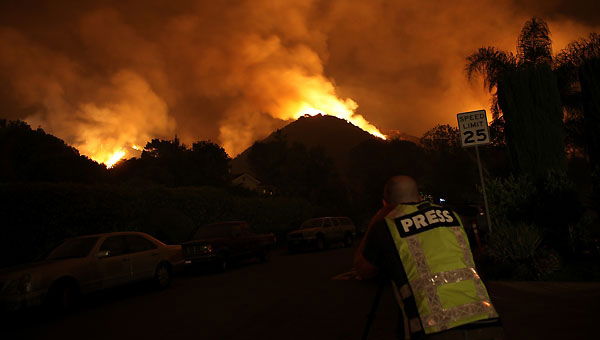 The Rim Fire has spread and now covers nearly 225 sq miles (582 sq km) of land and threatens a major reservoir serving the city of San Francisco as well as Yosemite National Park and the wildlife it protects.
The fire is only reported to be contained by 7 per cent after burning for over a week, which is 5 per cent up from reports released on Friday.
Strengthening winds are said to have fanned the flames closer to residential areas in nearby towns raising the risk of flying debris and thus sparking more fires.
It is said that over 5,000 homes are damaged from the blaze which began on August 17 from unknown causes in the Stanislaus National Forest.