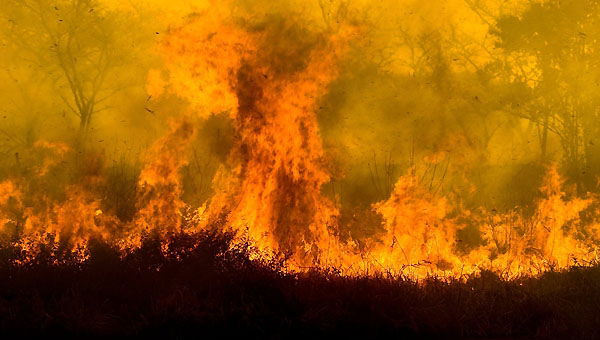 FOUR youths were charged with starting a fire on the Amadorio riverbanks  in Villajoyosa.
The fire took local fire brigades five hours to extinguish and destroyed 5,000 square metres of bushes and eucalyptus trees in the Partidors neighbourhood.  A high tension line was also affected, resulting in a power cut.
Guardia Civil investigators suspected from the outset that the fire was the work of arsonists.  Their enquiries eventually led them to three Spanish youths, two of whom were underage.  A fourth, aged 18, was arrested the following day.