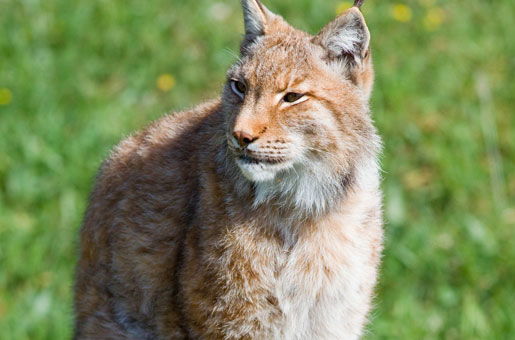 TEN Iberian Lynxes have been killed by vehicles so far this year. The World Wide Fund for Nature (WWF) reports that this is the highest number in recent years and has demanded measures to prevent the highest cause of unnatural deaths amongst the endangered species.
There are around 300 Lynx living in the wild in Andalucia. They WWF blames the "total lack of action from the authorities, mainly the Ministry of Public Works" for the problem. 
Just recently, one Iberian Lynx was run over in Doñana, Huelva, and another in Sierra Morena, in Andujar, Jaen, which was the third this year on the A-4 motorway. 
WWF has demanded that the Ministry of Public works fix the fence which is in place to prevent the lynxes from wandering into the road. 
In March, a group was created in Andalucia by the Ministry of Public Works, the railway administration Adif, WWF and the Junta de Andalucia Departments of Public Works and Environment, to find a solution to the problem. However, WWF reports that they have not met since.
"For each lynx that dies" they said, "the effort and public investments made at national and European levels are reduced to nothing."