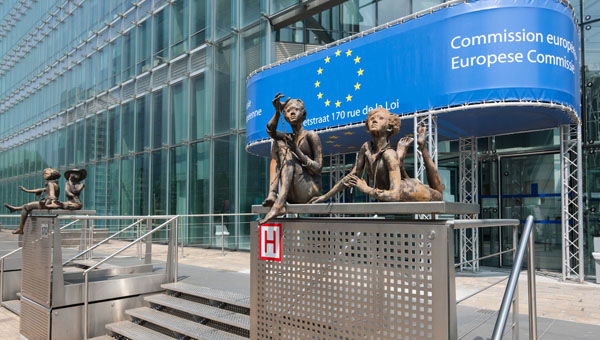 BRUSSELS recommended a 10 per cent pay cut for Spanish workers to encourage employers to create more jobs.
It won't work.  People would earn less and the jobs would never materialise.
Listening in
NO-ONE was surprised to learn that the US monitors everybody's emails and mobile calls.
No surprises, either, regarding the US priorities revealed by the German weekly, Der Spiegel.   The biggest baddest boys – China, Russia, Iran, Pakistan, North Korea and Afghanistan – sit at the front of the class.  Occasionally inattentive plodders headed by Germany, France and Japan are lumped in the middle of the classroom, together with Spain and Italy.
The monitors and listeners must have been bored out of their minds.  Or did they perk up and awake from their lethargy when Mariano texted Luis last January?
The good old days
GUNBOAT diplomacy was only effective in times when gunboats inspired fear and armed conflict solved international problems.
Gunboats are ineffective unless there is an empire behind them although naval exercises are a good for a show of middling military might.
Whatever the outcome of the latest Gibraltar skirmish, Spain's president Mariano Rajoy has made use of one of this country's own often-used weapons.
Like Franco and every president since his death, Rajoy knows that during episodes of grave political discontent on the domestic front, there are two safety valves guaranteed to reduce pressure on the government.
One is a really good football match, preferably Barça-Madrid.
The other is activated by throwing a tantrum over Gibraltar. 
Wasted efforts
THE Partido Popular, panicking about its sleazy image, plans to polish its halo.
There is said to be division of opinion over radical remodelling and bringing in new faces or a moderate transition with Dolores de Cospedal remaining as party strongwoman.
This is all about Luis Barcenas or, rather, what the former party treasurer revealed about the PP's alleged black money, double accounting system and irregular donations.
The aim is to regain public confidence and future votes, but although a cleanup wouldn't come amiss, the party could emerge shining white without making a jot of difference.
Corruption and politics often go hand-in-hand in Spain, a circumstance that the majority of the population tend to overlook during times of affluence. 
Ultimately everyone gets an indirect share in the illicit money that filters through even to those not on the take.
If the good times were to roll once more, the politically unsophisticated – i.e. the majority of the electorate – would happily vote for Rajoy, De Cospedal or Barcenas himself because political probity usually comes a poor second to prosperity.
Palace problems
The monarchy is a "worrying problem" for those responding to a recent CIS government survey.  Compared with other problems besetting the Spanish this is a minor one.  If the monarchy's popularity is waning, this is a problem for the monarchy – or, more accurately – the monarch.  Not Spain.