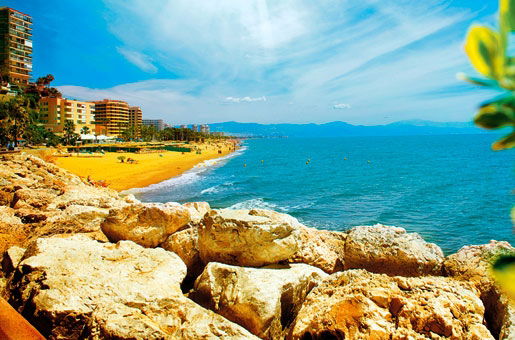 MANY people on the Costa del Sol – even tourists – are complaining of the heat. But the coast is cool compared to inland Andalucia, with mercury levels of 42.7C.
PHEW what a scorcher!
The whole of Andalucia has been on orange alert for high temperatures this week, and while inland areas of the Costa del Sol have at times withered and wilted – in the mid 30s – at the same time, Sevilla, Huelva and Cordoba provinces registered temperatures of more than 40ºC. 
The State Meteorological Agency (AEMET) said that this was mainly due to the hot wind coming from the sub-Saharan area. 
On one day, Sevilla saw the mercury climb to 42.7ºC, its highest temperature this year.
Malaga Province in general registered average maximum temperatures of below 36ºC, inland, while the coast had averages of 30ºC.
In the coming days, temperatures are not expected to rise much above 33ºC in Malaga Province. While there will be clear skies, little or no wind is expected.