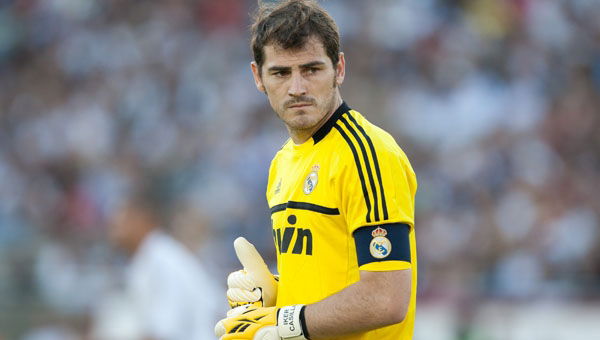 One of the controversial stories that does not seem to be letting up is why Iker Casillas did not play for Real Madrid this weekend.
Everyone thought that with Mourinho leaving, Casillas would be back in his rightful position, but that was not the case. In Madrid's game against Betis, Carlo Ancelotti decided that Diego Lopez was going to be the club's goalkeeper for the evening.
It is alleged he said to his goalkeeping coach, after coming out on Spanish TV channel 'Cuatro', "I'm okay; at least I get to play in the Bernabéu Trophy after all".
He may be joking about missing out on the debut match of the season but it is reported he is walking around with a gloomy expression on his face. Fans and followers alike were expecting with the change of manager, a change of fortunes for the goalkeeper. Instead, he had to watch from the dugout his replacement.
Thursday sees the Bernabéu Trophy which is being seen as a Raul tribute match and will be a chance for Casillas to claim his number one spot again. He may have started the season on the bench, he will be hoping for the nod to continue it on the field.