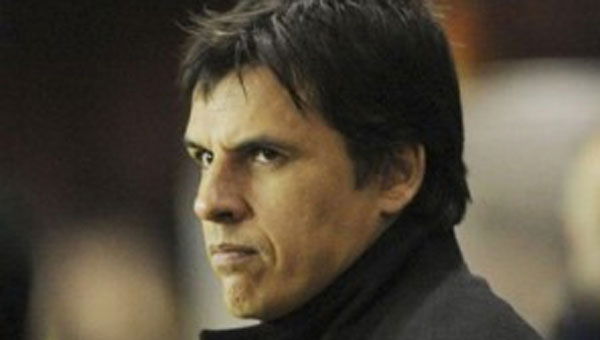 WALES manager Chris Coleman has said that star player Gareth Bale would do well at Real Madrid.
Speaking at his squad's get-together ahead of the upcoming match against the Republic of Ireland he said that the 24-year-old would cope with life in Spain.
He said: "Bale mentally is fine. He is a superstar, he is a super talent, but he is not caught up with that. The best players don't stop and think how well they have just done, they are always striving.
"That's why the best players stay for so long. Players like him and Ryan Giggs don't care about how much money they have got, what fancy car he's driving, or what big house he is living in or the stardom of it. It is all about being on the pitch and producing because they love football, genuinely."
Bale has, according to reports in the British press, made his feelings clear to Spurs chairman Daniel Levy that he wants to join Real Madrid.
But the reported €85 million offered has been turned down. Levy is reportedly holding out for €100 million, and would rather keep Bale on Tottenham's books.
The Spanish media has been clamouring for more details in the transfer saga, but Bale has remained tight lipped. His most recent public comment on the matter was: "Now's not the time to talk."