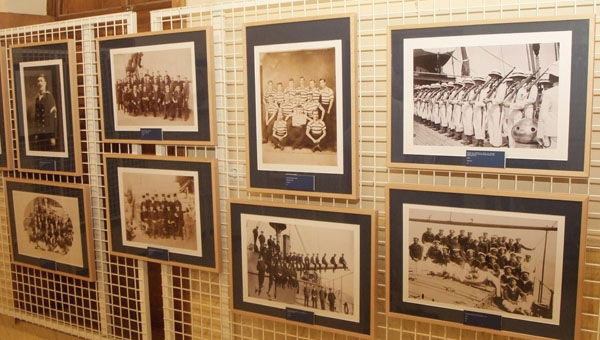 THE mayor of Roquetas de Mar, Gabriel Amat, accompanied by the Government Sub Delegate of Almería, Andres Garcia Lorca opened a photographic exhibition at the Roquetas de Mar Lighthouse.
Called Men and boats, photography of the Spanish Navy in the Navy Museum 1850-1935. the exhibition will be open to the public until next Thursday and includes a set of 65  photos. They are copies of the originals conserved in the Navy Museum in Madrid.
The objective is to present the historical image of the Navy through photography and the exhibition is divided into five modules, Portraits, Travel & Events, Education, Shipyards and equipment, and Ships.
The earliest photos date from the mid-19th century and the collection includes  other  19th century portraits taken on steam boats, torpedo boats, frigates and Spanish battleships docked in the  ports of Havana, Saigon, Montevideo and Rio de Janeiro during the colonial era.
More recent images, prior to the Civil War, include photos taken in Barcelona, Cartagena, Valencia and Ibiza. You can also see the launch of the prototype submarine developed by Isaac Peral in La Carraca (Cádiz) in 1888.