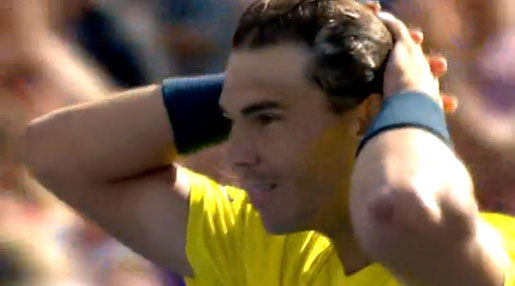 Rafael Nadal has gone onto crush Canada's Milos Raonic leading him to win the Rogers Cup in Montreal.
The 27-year-old Spaniard took 68 minutes to beat the Canadian 6-2 6-2 and claim his eigth title and fourth Masters 1000 victory of 2013. Nadal seems to be enjoying this year despite the first round loss to Steve Darcis at Wimbledon.
He returned in February from injury and has won 48 or his 51 matches and has picked up the French Open along the way. He may have shown signs of having knee issues but he has pushed past them and proved that he is a threat on the court having beaten world's number one Novak Djokovic in the Semi-finals moving to 10-0 on the surface this year with this final victory.
Raonic was ranked thirteenth and was the first Canadian in the final since Robert Bedard in 1958, but he was out-served by the mighty Spaniard.
This win moves Nadal back up to three in the world rankings next week. He is scheduled to play in Cincinnati before he then goes onto play in the US Open later this month. Nadal also believes that he has a chance of returning to world number one by the end of the year.
He has many goals and he has said that: "That's very difficult in this part of the season, but I'm going to try."