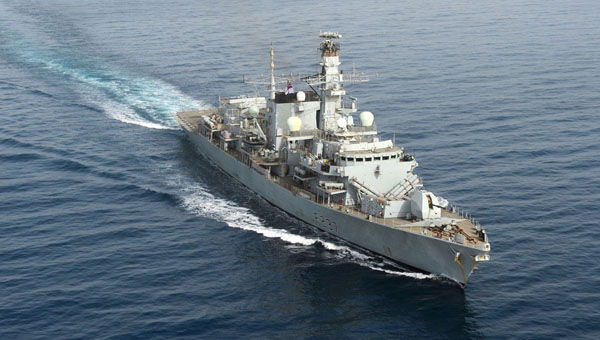 The Royal Navy warship, HMS Westminster that had arrived to Gibraltar through the tensions is now due to leave Portsmouth for the "routine" inspection.
Within weeks, the ship is supposed to dock the British territory as part of the annual deployment, Cougar 13. This comes between tensions that Gibraltar and Spain are having as part of the fisherman and border check delays for locals and residents.
The Ministry of Defence and the Spanish Foreign Ministry both confirmed that this had been a long-planned visit as part of regular deployments that occur between the countries and the British had even asked permission for a stopover at the naval base in Rota near the Strait of Gibraltar.
Even though the permission has been granted and it was asked to begin with, the visit comes at a time where British and Spanish relations are very sensitive over the waters nearby.
As part of Cougar 13, four Royal Navy warships and six other vessels are heading towards the Mediterranean and Gulf region from Portsmouth and Plymouth to conduct military exercises.
Some are looking to head to Gibraltar and other to Cadiz nearby in Southern Spain. Thousands of Royal Navy, Royal Marines from Plymouth-based 3 Commando Brigade, and Royal Fleet Auxiliary personnel will take part in the exercise.