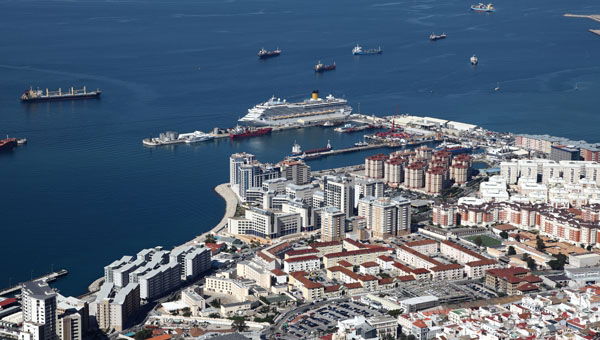 The European Commission has warned Spain that the checks at the border with Gibraltar must "fully respect EU law and remain proportionate".
There have been major tension increases as more car searches have caused delays for the locals and tourists crossing the border. Spain also commented that they were considering a new €50 fee to cross to the British territory.
The foreign secretary has made it clear that it stands "shoulder to shoulder" with Gibraltar at this tedious time. William Hague has spoken to Fabian Picardo, Gibraltar's Chief Minister to reiterate the commitment from the UK to the Gibraltar people "time of increasing Spanish pressure and rhetoric" he was said to have quoted.
"We agreed that it was important to respond to actions, not rhetoric, and I confirmed that we would continue to raise our concerns with Spain," he continued.
Prime Minister David Cameron has voiced his concern over the escalating problems that seem to be arising. There has always been a dispute between Spain and the UK over Gibraltar which Britain has ruled since 1713.
This row has been sparked by a fishing row where in July Gibraltar allegedly dropped 70 concrete blocks into the bay to create the reef. The Spanish fishermen who look for shellfish say that this move has prevented them from working.
The Spanish claimed that this move had been made without the necessary authorisation and that if there was a border fee, the proceeds could go to the fishermen and the destruction of the grounds.
Spain has recently held up tremendous queues of up to seven hours at the end of July in what was said to be the Spanish guard's duty to prevent smuggling. The European Commission has said that due to Gibraltar not being part of the passport-free Schengen zone, they must abide by the law and carry out these checks.
In the same statement however, it also said "The commission urges both Spain and Gibraltar to allow for smooth and efficient border crossings while taking into account these obligations."
The commission wants to be reassured that the border control will be proportionate and has suggested "a technical meeting with the Spanish authorities in order to address the issues raised by the border checks, including the alleged excessive waiting times".