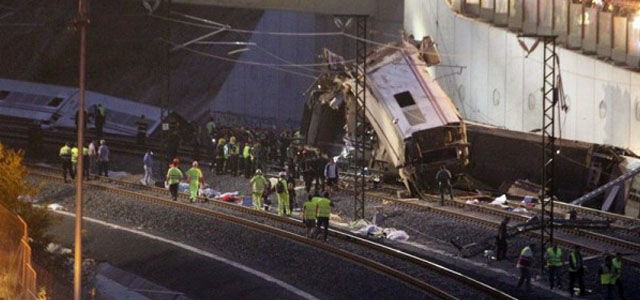 The Renfe conductor who had phoned the driver of the Santiago derailed train minutes before the crash has reportedly come out saying that he does not feel slightly responsible for the tragedy that killed 79 people and injured around 170.
Antonio Martin Marugan has appeared before the judge who is in charge of the case and has admitted to calling the driver, Francisco Jose Garzon Amo moments before the Alvia train derailed on the sharp curve. The black box data shows that the call ended just 11 seconds before the accident. It has also been stated by Judge Luis Alaez has ruled that he will not be holding Martin responsible for any part of the crash.
"At no moment did I feel guilty," said Martín as he made his way to the courthouse. It is reported that his testimony did not last much more than an hour.
Supposedly before the accident, garzon was going twice the speed limit when he heard the automatic signal that alerts drivers they are approaching the A Grandeira curve, which in this case is where the crash occurred. This all happened whilst he was talking on the phone to Martin according to police black box reports.