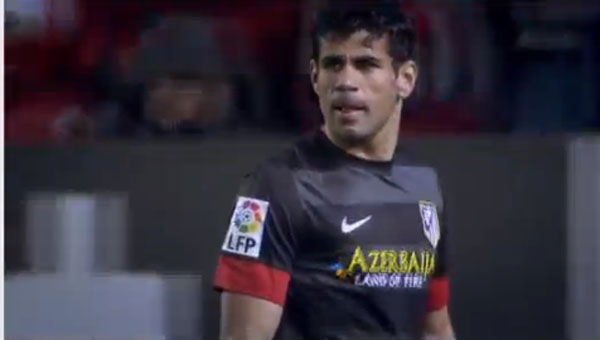 Brazilian Diego Costa of Atletico Madrid is the man in sight for Liverpool. They have made an offer of €21.8 million for the striker.
Liverpool manager Brendan Rodgers is trusting that the deal will be completed as quickly as possible as the price seems to have provoked something in the youngsters release clause.
The young 24 year-old Costa joined Atletico from Valladolid in 2010 and scored ten goals in La Liga last season. He also made his international debut this year in March and now all Anfield can do is wait for a response from Atletico.
The Spanish side has declined to comment so far but Liverpool insist that this has no relation to the rumours that are surrounding Luis Suarez and his future.
The news about a bid on Costa has come as a surprise but the Atletico coach Diego Simeone has hinted that the striker may be allowed to move on now that David Villa has arrived from Barcelona.
Rodgers has had it clear in his head that he would only bring in new players if they were going to improve the team, so he must believe in Costa to bid on him.
He reportedly stated, "We've got money to spend on getting that quality in, but if it's not available I won't waste it for the sake of bringing a player in."