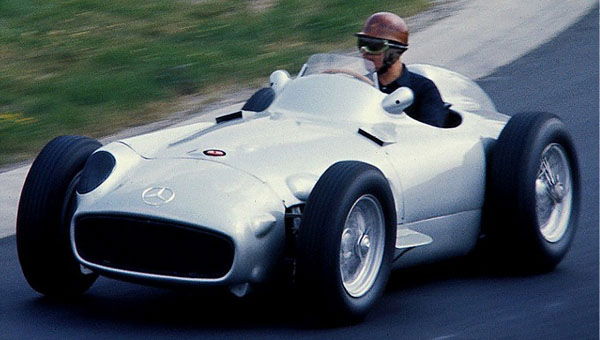 History was made at the Goodwood Festival of Speed when a private bidder bought the legendary Fangio Mercedes-Benz W196 for £19 million (€22 millions).
This model led five-time champion Argentine driver Juan Manuel Fangio to win his second World Championship of Drivers after winning the Germany and Switzerland Grand Prix in 1954.
Those were the first victories for the Mercedes team in Grands Prix after World War II.
The car, also driven by Karl Ling in the 1955 Rome Grand Prix, introduced a front-engine design, as well as never seen before innovations such as fuel injection and a multi tubular chassis.
The record-breaking figure was reached in an auction before an audience of more than 1,000 people, with bidders from countries around the world participating.
The previous record was held by a 1957 Ferrari Testa Rossa that was sold for $16.39 million (€12.58 million) in 2011.
John Lennon's first car, a 1965 Ferrari GT coupe, was also sold at Goodwood for €415,000.  The Beatles singer bought the car after he passed his driving test in 1965, and sold it just three days later.