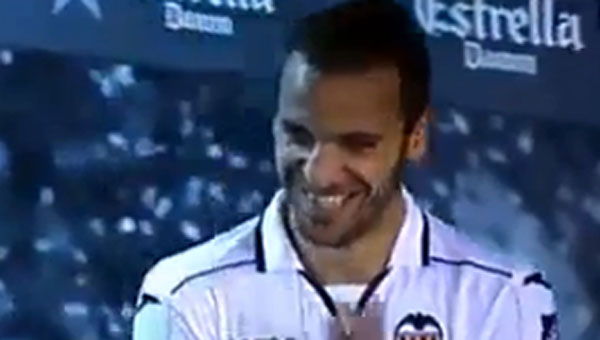 An official signing has still to be done but it looks like Valencia and Tottenham Hotspur have come to an agreement for the Spaniard Soldado.
The agreed price reported is €34.5 million for Roberto Soldado to move from Valencia. He will supposedly be signing a four-season contract once his medical is completed on Friday.
The striker has 11 caps for Spain and has scored 30 goals in 46 appearances for the La Liga club in the last season. He played in the Spanish side that beat Uruguay in the Confederations Cup this summer only to be unused in the finals against Brazil which saw Spain loose.
Spurs are said to be happy with the transfer and that they have been able to reach this agreement with Valencia.
Talks are still going with Gareth Bale and Real Madrid. If an agreement is not met, Soldado and Bale will be new team mates this coming season. However, Ancelotti has made things clear that he wants Bale with Madrid this coming season.