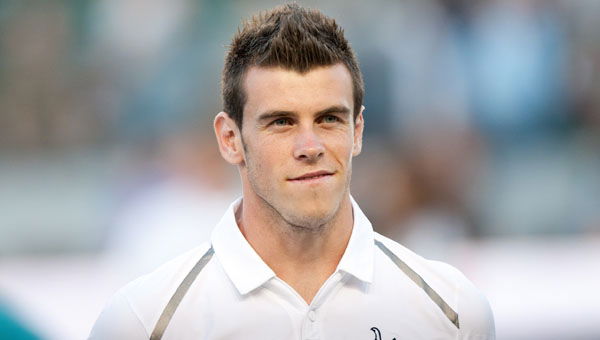 Daniel Levy, famous for being a hard business man has discovered his match. Twenty-four year-old Gareth Bale does not split hairs.
Supposedly during a tough meeting they had, Levy was left sore. It is claimed that Bale said to him, "You made me a promise. You promised me if we didn't qualify for the Champions League and a good offer turned up you'd listen to it. Well that offer has arrived and I want to play for Real Madrid. So keep your word and negotiate".
Allegedly Bale was the same in his approach to the chairman whether on or off the pitch of White Hart Lane. He does not want to move to Manchester United or any other club for that matter. He only has eyes for Real Madrid.
He has a contract with Spurs until 2016 but his agent, Jonathan Barnett, has managed to supposedly strike a deal with Florentino Perez and Jose Angel Sanchez in Madrid during a meeting. If this deal is accepted, Bale will be part of the Real Madrid squad for the next six seasons where he may earn between nine to ten million Euros.
There has been no official response from the Real Madrid camp although it is becoming clearer that Bale would rather be in LA next week in the Madrid white kit.