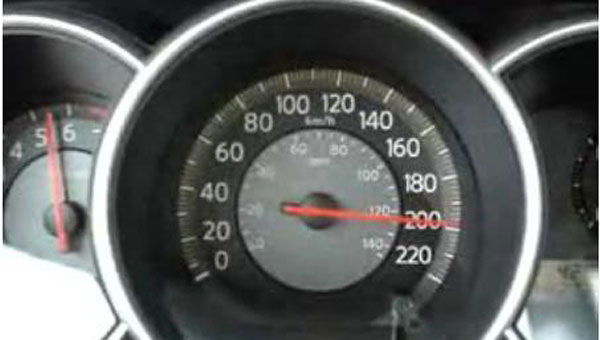 The horrific moment the train derailed  – see the media footage caught on cctv
It has been revealed that the driver of the train that derailed in Santiago de Compostela, Francisco Jose Garzon Amo, published a photo on his Facebook page showing off his train speed gauge at 200 kilometres per hour.
He confirmed to his contacts that this was no trick and on replying to the comments made, he replied "I am at the limit, I can't go any faster, if not they will fine me".
One of his friends warned him, jokingly that if the Guardia Civil catch him, they will leave him without any points on his licence.
He supposedly continued to joke about passing the Guardia Civil and then a speed camera, what kind of fine that would be for the train company Renfe. The driver's social page was closed down and put up that he was not available.
He has had his statement taken and allegedly at the moment of the accident, the train was going at 190 kilometres per hour, when it should have been going at 80. 
Una cámara captó el momento del accidente de tren en Santiago