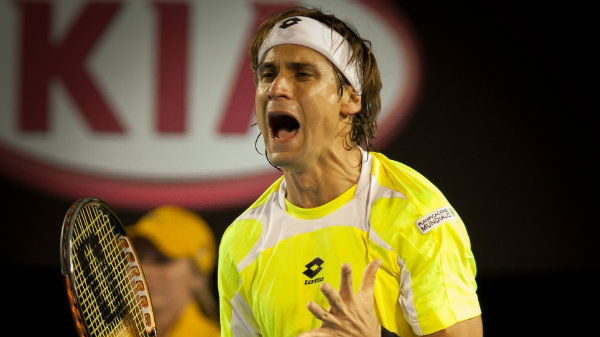 DAVID FERRER has lost in straight sets to Argentinian Juan Martin Del Potro and Fernando Verdasco has been narrowly edged out by Britain's Andy Murray in this year's Wimbledon Championship.
The victory puts Del Potro into the semi-finals without losing a set during the tournament. He has not dropped serve in his last three matches, but knows he will now have to up his game if he is to have a chance against his next opponent, World No. 1, Novak Djokovic who beat Tomas Berdych in straight sets.
Fernando Verdasco, ranked 54 in the world, came much closer to a semi-final place than his higher-ranked compatriot had, but was edged out in a thrilling five setter by World No. 2, Andy Murray.
"It was a tough situation," Murray said after the match. "I think when you play more and more matches and gain more experience you understand how to turn matches around and how to change the momentum of games. That can be tactical and sometimes it can be your opponent. But often, you need to be the one making the change. Maybe when I was younger I could have lost that match. But I think I've learnt, yeah, how to come back from tough situations more as I got older."