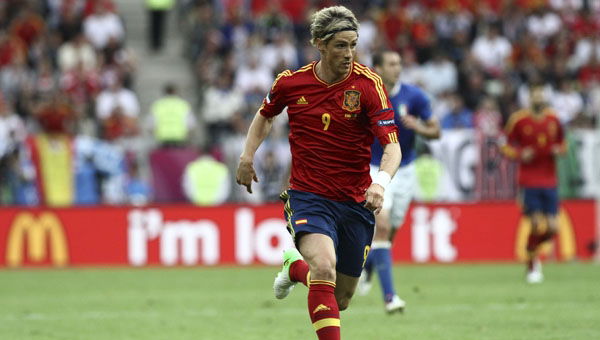 Fernando Torres has vowed Spain will return to Brazil in one year's time to win the World Cup after their Confederations Cup failure.
The reigning world and two-time European champions were humbled 3-0 by Brazil at the weekend in the Rio de Janeiro final to end their 29-match unbeaten run in competitive internationals. Spain will be back in Brazil next summer to defend their World Cup title and they will have a score to settle.
"You can't win every time," said Spain and Chelsea striker Torres. But he does not think Spain will only be looking to set the record straight against Brazil if they meet the World Cup hosts again.
"Football is great for that, because you always get another chance," he said when asked about a possible revenge mission.