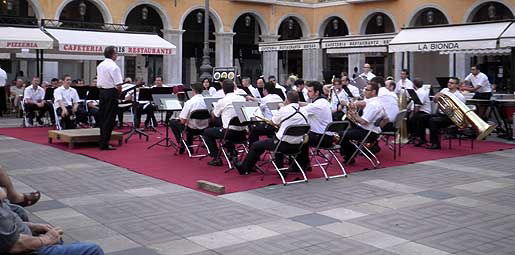 A MUSICIANS' strike has led to concert treats for music lovers. Members of the Balearic Symphony Orchestra decided enough was enough when they were left unpaid from May, and decided to go on strike.
They declined to perform at the Teatro Principal on the second and third nights of a run of Verdi's classic 'Aida'. But instead the musicians set up in Palma's Plaza Mayor and performed free concerts for all comers.
The first of these protest concerts was held in front of a large audience gathered in the Plaza Mayor. Carlos Fortea, chairman of the orchestra's workers' committee said: "We were not given any sort of documentation nor information as to when we will be paid.
"We have no money, not even to do our shopping." As to the protest concerts, he confirmed it was a difficult decision to abandon the Teatro, "but it's the only way to speed up the process so that everything may come to a good end."
Symphony manager Marcelino Minaya added "no solutions have been offered, but a few days ago we learnt from the press that we would be paid this week, which hasn't happened".