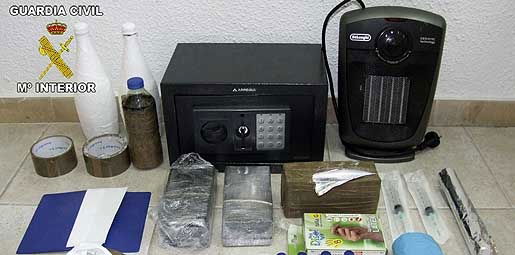 A 42-YEAR-OLD Cameroon was arrested after trying to cheat a Novelda businessman. The alleged confidence trickster promised him that he could make €500,000 by returning treated banknotes to their original state by washing them with chemicals.
All the businessman needed to do, he explained, was hand over an undisclosed sum of money to cover the cost of the chemicals needed for the procedure.  
The scam is now well-known as the "Wash-wash scam" and the Cameroon's chosen target informed the Guardia Civil, who kept the alleged swindler under surveillance.
The two men agreed to meet, the Cameroon turning up at the appointed hour with bottles of chemicals and taped-up packets of blank cuttings the size of €500 notes inside his van.
The Guardia Civil as well as the businessman were waiting for him and he was arrested for attempted fraud.