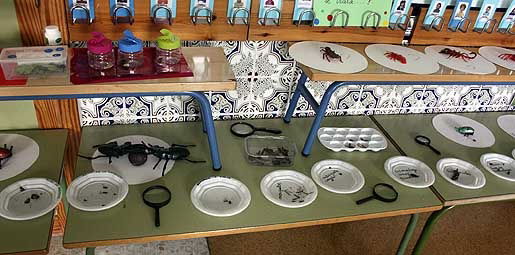 THE children from the college of San Sebastian in Archidona have presented an exhibition of their work done during this school year.
Pupils as young as three have studied different subjects and prepared the exhibition themselves said the director, Rafael Toro. The youngest pupils studied live insects. Other projects included the importance of the hen, the life of the silkworm and the germination of plants.
Children in the third year built a model of their town made from re-cycled material. The older children in the fifth and sixth year of primary education studied the human body, electrical circuits and reproductions of famous works of art.