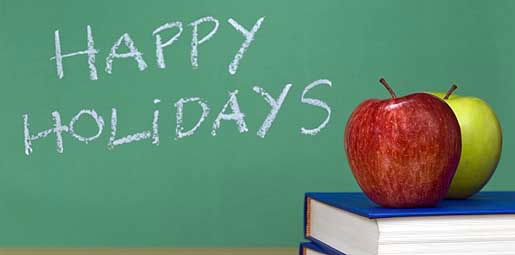 I AM not sure who is more relieved to see the advent of the school holidays – me or my kids – but I have a sneaky feeling it might be me.
I have never enjoyed the role of Drill Sergeant, yet on school days I march them out of bed, into uniforms, breakfast, bathroom and then out the door at what feels like the crack of dawn (I have never been a morning person). Afternoons and weekends are not much better, with homework and the many activities they do. 
But come the end of June, the circus leaves town and we can all breathe a sigh of relief. At this point, I normally have lofty ideas of what we shall do with the abundance of time.
Surely in an 11-week break, we can all become fluent in Cantonese, Feng Shui the house, order my photographs into albums (something not achieved since 2005) and read War and Peace. 
Still, the first week we need to relax and wind down, so nothing really happens then. The following week guests start to arrive 'en masse', something I had failed to take into account when setting the ambitious summer goals. 
By the third week, I accept that I may have to drop the Cantonese, but at least I know the aisles of the supermarket like the back of my hand. And my waitressing and cooking skills are coming along nicely, too, which could be handy one day, given the economic climate.
When there is some 'down time', the photograph collection is not what beckons, and as for the kids, they have at least mastered a number of challenging ways to jump into the pool.  
Half way through the summer, the guest book is notching up some serious word count but the twists and turns of War and Peace are likely to remain a mystery for another year.
On the other hand, Jamie Oliver's cookbook is thoroughly thumbed by now, though splashes of olive oil and egg make sifting through the pages a tad tricky. 
Any attempts at exercise are abandoned by early July, it is way too hot and perhaps the daily supermarket sweeps count as a good substitute?
And when all your visitors are enjoying their holidays, with all the overindulgence this entails, it doesn't bode well for the beach body.  Breakfasts merge with lunches which are generally wrapped up just in time to start the dinner.
When asked where I will be spending my holidays, the most accurate answer would be 'the kitchen'. 
It's usually around mid-August that thoughts of schedules, school and cooler evenings start to sound heavenly.
Preparing the daily snack boxes for two is a breeze compared with the full-board for 12 or more. And reverting to my job as Drill Sergeant seems preferably to the role of Referee between children who after two months together are bickering.
Instead of achieving an organised household and cultural bliss, we more resemble a bunch of scruffy hippies with a hoarding penchant, and the weightiest reading undertaken is a glossy magazine or the shopping list. 
Still, we're just at the start now: maybe this year will be different and all goals achieved? Now, how do you say 'There's a flying pig!' in Cantonese?