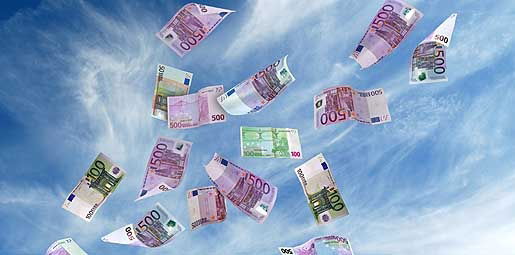 I RECENTLY wrote about so-called 'romance scams'.
But, as you're no doubt aware, fraudsters have many other cunning ways and means of relieving you of your cash. Recent figures from the UK National Fraud Authority reveal that the total lost to victims of fraud and other scams is more than £6 billion (€7.025 billion) a year in Britain alone. In the current tough economic climate, this is proving one thriving growth industry! 
One popular scam is the pension liberation scheme where you're told you can release your pension savings before the minimum pension age.
However, such schemes – usually only feasible in cases of terminal illness – can result in tax charges/ penalties of more than half the value of your pension savings. Those are costs you're seldom informed of.
Another scam isthefake job offer where the victim – or "money transfer agent"/ "payment processing agent" – has to accept delivery of money (invariably stolen) into their bank account and transfer it to another, taking a cut themselves. Money laundering, in other words.
Lottery scams, too, remain unsurprisingly popular. One claiming to come from the IMF promised the recipient $8 million (€9.36 million) if he paid £960 (€1,125) to release the funds.
And, of course, the usual rip offs. Don't forget the pleasant-sounding lady from India, who rings you up to tell you they've discovered a problem with your PC: "It's sending us a virus infection message, you must log onto our site." When you say: "I don't have a PC", she replies: "No PC?" Click. Dead phone line.
Now, while scams are a nasty way of separating you from your cash, there are, of course, totally legitimate ways for this to happen. Such as, in the UK, betting shops, cheap loans from one of the rapidly proliferating and thriving payday loan companies and pawnbrokers.
Here in Spain, too, it's reported some town halls are now more rigorously implementing bylaws as a legitimate means of raising money. Like demands that properties over 25 years old are inspected by architects, with defects corrected by home owners.
Likewise random seat-belt and mobile phone use spot checks enforced by police with offenders being fined.
It's often said a fool and his money are soon parted! Hardly! These days a fool and his money are lucky to get together in the first place …
Nora Johnson's thrillers 'Retribution', 'Soul Stealer', 'The De Clerambault Code' (www.nora-johnson.com) available from Amazon in paperback/eBook (€0.89; £0.77) and iBookstore.Profits to Cudeca.