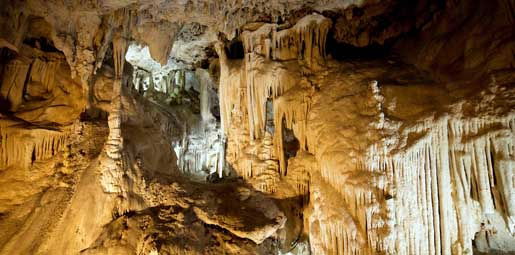 NERJA Caves Foundation has applied for World Heritage status, again. Various organisations have been trying to get the caves on the UNESCO list since 2002. There have been at least five proposals made, so far without any luck.
If successful it would give the caves the same status as the Mosque Cathederal of Cordoba, the Alhambra in Granada and the Doñana National Park as sites of special cultural or physical significance. 
The caves were discovered by five young men out exploring in the countryside near to Maro in 1959. Since then the caves have become one of the biggest tourist attractions in this part of Spain. Thousands visit every year to see the formations of stalactites and stalagmites, and other natural rock structures and 42,000 year old cave paintings.