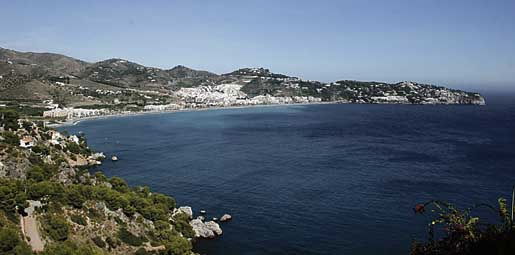 THE Junta de Andalucia regional government is planning to protect any remaining undeveloped coastline. According to the Junta's records, there remain around 1,000 hectares of building land on the Costa Tropical that has not been used.
With the 'Plan for the Protection of the Coastal Corridor,' the Junta hopes to protect the first 500 metres of the coast from the shore line to where it meets this unused building land, and will  re-categorise it as green-belt land.
The eastern end of the Costa Tropical is still fairly untouched, whereas the western end has been heavily developed, meaning there is little that the Junta can do about it now.
The new law will not affect towns with their PGOU (municipal urban development plan) already approved, providing that the land has developers interested in it.
But in the case of Almuñecar, for example, the PGOU has still not been approved, which means that it will be heavily affected by the new law.
According to the head of the Board for Agriculture, Fishing and The Environment, Gloria Vega, the Costa Tropical has around 3,000 dwellings planned within this 500 metre margin, one third of which belong to Almuñecar/Herradura.