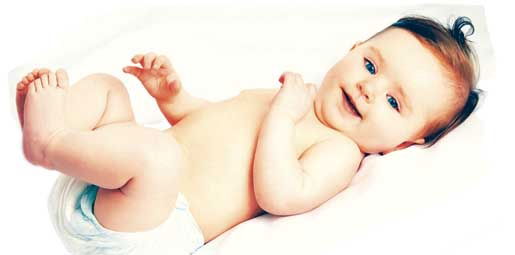 A GRANDFATHER was recently arrested in India for selling his newborn grandson to a local businessman for about 45,000 rupees (€585) on Facebook. The infant was subsequently rescued and returned to his mother who had raised the alarm with police after he was kidnapped.
This isn't the first time that family members have tried to sell relatives. A few years back, a British schoolgirl, Zoe Pemberton, fed up with her grandma's 'moaning', set about auctioning the pensioner on eBay. Despite a rush of online bids for grandma hitting £20,000 (€23,500), eBay was eventually compelled to remove her due to human trafficking legislation.
Last year, Andy Martin, 45, from Stockton, Teesside, decided to put himself up for sale for £20,000 (€23,500) on eBay, after being given 30 days' redundancy notice from his job with a waste management company.
eBay was quick to inform Mr Martin, a former delivery manager, that he was breaching the rules by trying to sell himself. He was, however, allowed to post in the 'goods wanted' section.
And in 2009, a family of five from Austin, Texas, put themselves up for sale on eBay. In the hope of getting corporate sponsor-ship for his family, Loren Guerra decided to offer his family's services to companies in need of advertising. Mr Guerra's eBay page read: "Let us represent you and be your brand ambassadors."
Now, this got me thinking. Is there a family member I'd like to sell, too? Well, there's invariably one, isn't there? You know, the one who drives everyone else crazy at those fraught family get-togethers.
But no, I could never envisage selling someone on eBay – let alone Facebook. But I can always dream, can't I?
And if I were on eBay right now, this is what I'd be auctioning: 
1. Scandal-hit NHS Trust hospital chiefs. 2. Highly-paid BBC executives who turned a blind eye to the Jimmy Savile/Stuart Hall shenanigans. 3. Bankers who caused the banking crisis (none to date prosecuted) still getting bonuses. 4. Politicians still milking the system with 'expen-ses' and lobbying. 5. The EU Commission (auditors consistently refuse to sign off the EU's accounts).
And what about you? Who (or what) would you get rid of? Ever considered clearing out that cluttered attic of yours? Or turning the family cry-baby into hard cash?    
Nora Johnson's thrillers 'Retribution', 'Soul Stealer,' 'The De Clerambault Code,' (www.nora-johnson.com) available from Amazon in paperback/eBook (€0.89; £0.77) and iBookstore. Profits to Cudeca.