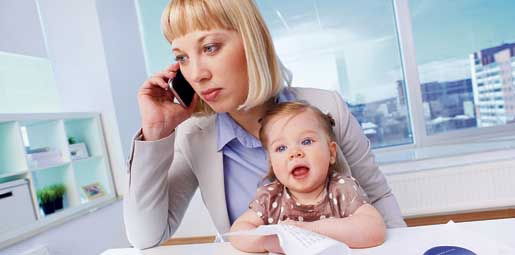 THE times they are a changing. While once upon a time it was daddy walking through the door after a long day at the office, nowadays the sound of the key in the lock could be mummy returning after a day's work.
A new study from America shows that nearly 40 per cent of women are now the breadwinners in families. And it appears that society isn't too sure about where it stands on that idea. 
The study unveiled that 37 per cent of these 'breadwinner mums' are married mothers who have a higher income than their husbands, while 63 per cent are single mothers. Sweeping changes regard-ing traditional gender roles have surfaced over a few decades. 
And to highlight this, the reports reveals that the number of married mothers who out-earn their husbands has quadrupled in the last 50 years. There are now three times as many single mothers providing for their families, as there were in the 1960s. 
Go girls! You might be tempted to say. But despite years of fighting for equal opportunities to pursue a career, society as a whole is in two minds about the gains women are making in the workplace. 
The traditional beliefs we grow up with are so ingrained that it will take time for ideas to catch up with the reality of how people are living today.  
It will just take time for society to get used to the fact that kids can now ask their working mum for some money for goodies!