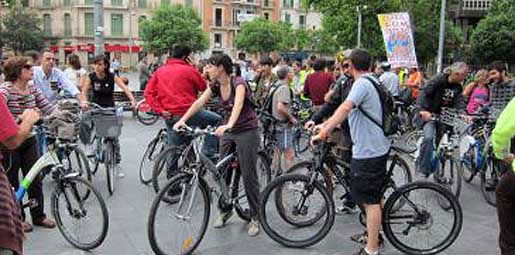 PEDALLING protestors took to the road in a 'bicycles against theft'. Cyclists were in Palmas city centre to protest against the increasing number of bikes being stolen.
Just before starting the ride, organisers offered some useful tips to bicycle enthusiasts on the prevention of theft. These included parking the bicycle in a highly visible public space because thieves prefer secrecy and that the best anti-theft method is to lock both the frame and the front wheel.
They advised that the safest locks were the U-shaped ones and that if the bike is chained at a certain height it would make it more difficult to break the lock.