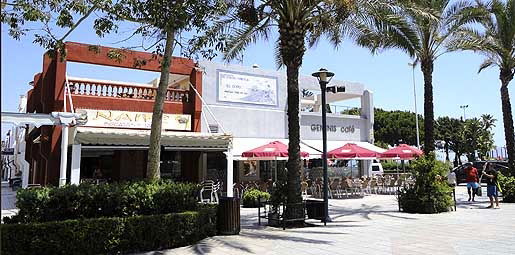 COMPENSATION awarded to residents over noisy bars in El Copo will finally start to be paid after a five year wait. Velez-Malaga town hall will pay out €2.7 million still owed in installments over the next 15 years.
Fernando Delgado Bonilla, mayor of Velez-Malaga, explained that the money awarded to the 18 residents of the Ipanema area in Torre del Mar in 2008 will be paid starting this month.
The residents had gone to court to demand compensation from the town hall claiming the council had failed to control noise from bars and other establishments over a period of 13 years.
The Andalucian Supreme Court of Justice has approved his proposal to pay €90,122, every six months, thus avoiding too much drain on the coffers of the council. This will mean an annual expense of €180,000.
The compensation was awarded in the 'Ipanema Case' in July, 2008.  Each resident was awarded €156,260, a total of €2.8 million, but because the amount still has not been paid in full, interest was added. Together with court costs the council now has to pay out a total of €4.8 million.