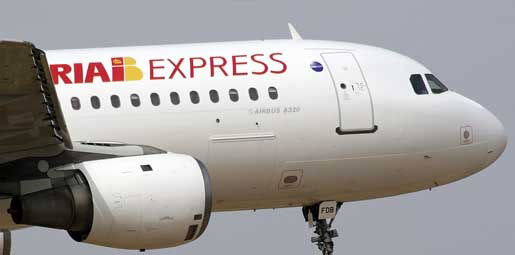 IBERIA EXPRESS had an overall punctuality record of 96.8 per cent in April. On 11 days in the same month, the Iberia subsidiary had a 100 per cent tally.
These figures place the airline amongst Europe's best timekeepers, a principal aim since the company's 2012 inception. Iberia Express was launched by owners International Airlines Group (IAG), parent of Iberia and British Airways, to turn round Iberia's loss-making domestic operations. Another priority was combating growing competition not only from low-cost airlines including Ryanair and Easyjet but also Spain's high-speed rail links.
The airline carried more than 900,000 passengers in the first four months of this year, making it the fourth-most important operator at Madrid-Barajas airport.