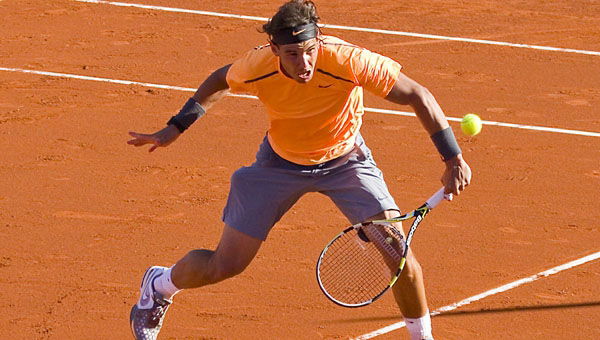 Novak Djokovic will take on Spain's Rafael Nadal tomorrow, at the semi-final stage of the French Open.
Djokovic reached his 12th consecutive Grand Slam semi-final by ending the surprise run to the last eight of 35-year-old German Tommy Haas, 6-3, 7-6, 7-5.
Nadal benefitted from a tired performance by Switzerland's Stan Wawrinka, winning 6-2, 6-3, 6-1.
Jo-Wilfried Tsonga and Spaniard David Ferrer will contest the other semi-final.
Previously, Roger Federer was brutally dismissed 7-5, 6-3, 6-3 in an hour and 51 minutes by Tsonga in their French Open quarter-final. Federer made no excuses, and bemoaned the extra charge that the crowd gave Tsonga: 'The French guys have so much more energy here than elsewhere,' said the Swiss. 'He was better than me in all areas. I'm pretty sad about the way I played. I tried to figure things out, but he does a great job of keeping the pressure on.'