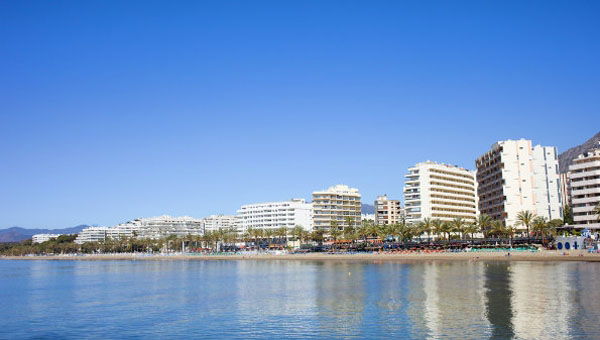 Marbella still retains its image as a top-class destination and is known worldwide.
Seven years after the town was hit by the property permit corruption scandal known as Operation Malaya, which led to the arrests of the mayor, her deputy and a host of other well-known figures, the situation in Marbella has not only returned to normal but there are also now signs that Marbella is once again becoming a first class international resort.
Marbella is attracting hundreds of wealthy Russians, Qataris and Kuwaitis who are not willing to pay less than €2 million for a house. There are opportunities for middle-class Spaniards in residential areas such as Nueva Andalucia, near Puerto Banus, where a penthouse sells for about €115,000.
The property market in Marbella has helped keep higher-priced homes from varying in value because of greater demand, while lower-priced properties have dropped considerably, with prices ranging to 60 per cent less than the appraisal value, according to some agents. Normally these homes are sought by buyers in the middle-class market.
The new General Urban Plan (PGOU) of Marbella, approved three years ago, appeared to be an exceptional system to regularize the tens of thousands of housing units authorized against the planning codes by the past administrations of the Independent Liberal Group (GIL) administrations. The PGOU established a system of compensation in terms of land or cash that promoters or property owners can reimburse the local administration with, in exchange for the losses of public spaces swallowed up by illegal encroachments.  This system allowed around 16,500 households that obtained illegal permits to legalize their situation. So far, around 1,000 property owners and a hotel have been able to work out their permits.
Estate agents say that they are beginning to see a very clear recovery and that there is a growing demand from Scandinavians. The British market, traditionally the lead buyers on the Costa del Sol,  has "fallen to the point of being virtually at a standstill," says one agent, confirming that the boom in demand is coming from Scandinavia, whose citizens bring their own financing. Major investment trends are also being seen among the Qataris and Kuwaitis while buyers are also coming from Colombia, Venezuela and the Asian nations, even if they prefer properties in larger urban areas.
One broker said there are people who fled the Costa del Sol years ago because of the exorbitant prices and are now returning. "The market is not as bad as some pessimists suggest, but then again it is not all that good."
He insists that Marbella will never experience the property boom that it did before the crisis.
But Marbella is one of Spain's few destinations that has it all: climate, quality services, golf courses, shops, hospitals, international schools, good infrastructure, and the Malaga international airport with connections to many European cities.