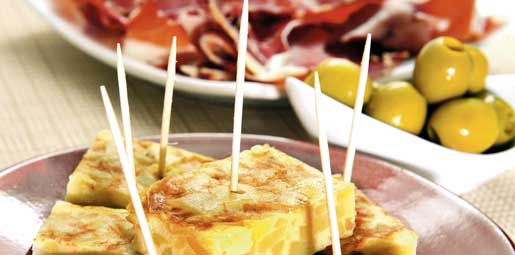 IT'S not just sunshine that makes Spain attractive to tourists. Local cuisine is also a huge draw, with tapas and national dishes thought to be a key attraction for as many as 5.6 million visitors last year.
Figures just released by the Spanish Tourism Office show that visitor spending on food and wine in 2012 increased a seemingly delicious 10 per cent on the previous 12 months.
The statistics were released hard on the heels of a report in Restaurant  Magazine – an internationally recognised London-based publication – that showed Spain to be the dominant country in the Top 50 Restaurants in the World.
From swish world-class restaurants headed by local chefs throughout the Iberian Peninsula to basic family-run businesses dotted on the coast and inland, plus quaint eateries serving fresh fish in coastal villages and resorts, Spain has much to offer.
And with tapas restaurants and bars increasingly opening in the world's main capitals from Hong Kong to London, from Paris to Rio de Janiero, food continues to be a leader to globalisation. With homegrown vegetables helping tickle the taste buds in Spanish food, some of the most popular dishes include paella, Spanish hams, Prawns Pil-Pil (gambas pil pil) and, of course, Spanish omelette (tortilla) along with a plethora of tasty tapas.