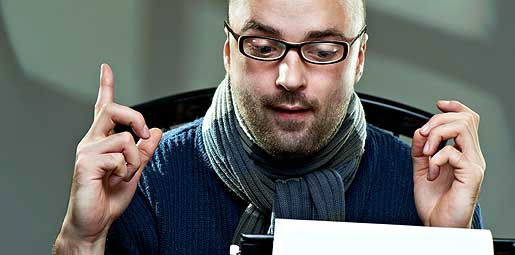 CRITICS have been in overdrive rubbishing Dan Brown's latest thriller, Inferno. "A plot rammed to bursting point with guide-book factoids." (Boyd Tonkin, The Independent.) 
"As a stylist Brown gets better and better: where once he was abysmal he is now just very poor. This is his worst book, and for a sad, even noble, reason – his ambition here wildly exceeds his ability." (Jake Kerridge, The Telegraph.)
"I used to think that Dan Brown was merely bad. Now, after reading the latest version of the apocalyptic thriller he rewrites every few years, I suspect he might be mad as well." (Peter Conrad, The Observer.) Phew!
Dan Brown is to the book world what, for instance, manufactured pop groups are to music. The critics hate them because they aren't sophisticated or technically brilliant. But authors like Brown know what they're good at, stick to their guns and produce work which is popular and people enjoy.
Brown together with JK Rowling – whose last novel, The Casual Vacancy, was also widely panned – sell masses of books because they're great storytellers. Both authors have been responsible more than any others in the recent past to get those who don't read to pick up a book. Many people who can barely get through a magazine can't wait for the next page-turner. With multimedia almost wiping out book sales, they've brought new life to the printed word.
But, you know, this Dan Brown-bashing by critics has, in many ways, a sort of inverted snobbery about it, revealing an almost condescending attitude towards his readers. As if critics are saying that taste can't be taught and that there's an aristocracy of snooty readers who wouldn't touch a Dan Brown book with a barge pole. 
But what do critics know? Whether they're book, film or restaurant critics, could any of them do a better job than those they critique?
So critics, put your poison pens down! If you think thrillers by Brown are so bad, why don't you try writing one yourself? Any idea how demanding writing is? What it's like sitting in front of a computer for hours on end? 
Or how you'd seek inspiration? Brown apparently hangs upside down with the aid of "gravity boots". And as for me? I just go for long walks!
Nora Johnson's thrillers 'Retribution', 'Soul Stealer', 'The De Clerambault Code' (www.nora-johnson.com) available from Amazon in paperback/eBook (€0.89; £0.77) and iBookstore. Profits to Cudeca