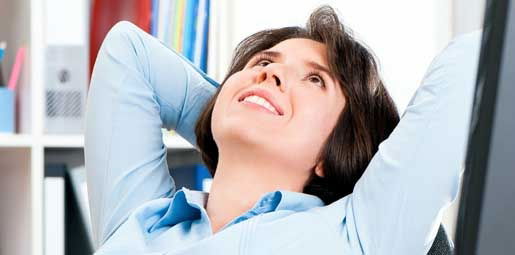 THE UK Department for Communities and Local Government recently revealed a list of perks enjoyed by its civil servants costing taxpayers about £1million (€1.18 million) per annum.
Special bonuses up to £1,000 (€1,180) each are reportedly being paid for basic skills such as good typing, first aid, acting as fire marshals, working from home or travelling to work by public transport.
They also get free daily newspapers delivered to their desks, spend all morning reading them and watching free colour satellite TV over a few cups of coffee, then use their flexible work schedule to leave for home at noon. I made this last paragraph up but you get the idea.
Priti Patel, the Tory MP for Witham, who uncovered the allowances, said Whitehall must stop "the cycle of rewards for people just for doing their day job."  
Did I read right? An MP criticising bonuses, perks, allowances and so on when some MPs were helping themselves to expenses for years? Oh, and how many politicians become Sir-, or Lord-, for just doing their jobs? ¡Qué sorpresa! Do I get a bonus for speaking Spanish? And I do my own typing: does that qualify me for a special bonus? Why not extend the scheme: criminals to get bonuses for committing crimes!
Perhaps, while she's about it, Ms Patel would like to do something, too, about the excesses of bank chiefs, and the vast rewards they get for failing to do their jobs.  Notwithstanding receiving billions in bailouts and issuing public apologies for screwing up, bankers are still enjoying huge bonuses. Bankers who caused the crash that's still strangling the recovery. 
So the coalition has been in power for three years, is supposedly bending over backwards to root out inefficiency and waste in the public sector and yet is paying bonuses to some of its own civil servants while making, for instance, the disabled and pensioners tighten their belts.
The same civil servants who enjoy another perk that other workers would die for: a job for life and a pension to die for. 
Somewhere in the uniqueness that is the French Railways system of bonus payments, there is, someone once reported, a bonus for not getting a bonus. If so, these guys have clearly been exchanging ideas …
Nora Johnson's thrillers 'Retribution', 'Soul Stealer', 'The De Clerambault Code' (www.nora-johnson.com) available from Amazon in paperback/eBook (€0.89; £0.77) and iBookstore. Profits to Cudeca