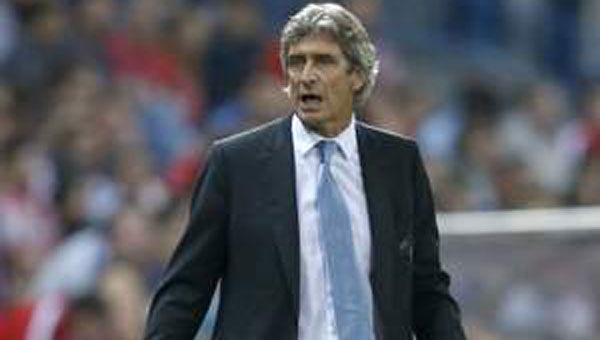 Manuel Pellegrini has said he will leave Malaga at the end of the season but has not confirmed rumours that he will go to Manchester City this summer at the Etihad stadium.
Chilean Pellegrini has been in charge of Malaga since November 2010 and guided the club to their highest ever league finish last season as they qualified for the Champions League for the first time, eventually being knocked out in the quarter-finals by Borussia Dortmund.
But now he has told Spanish media that he will be leaving the club: "Professionally, these are my final hours at Malaga,"
"On Sunday, I will take charge of my last match at the Rosaleda stadium. Everyone has the right to follow their own path. I am not leaving because of financial ambition, but because of a sporting project that will allow me to feel fulfilled."
"It will be a very emotional occasion and we hope to leave with the club qualified for Europe, with the mission completed and with the misfortune that the project changed."
Earlier, UEFA confirmed that Malaga have had the second year of a European ban for failing to pay their debts lifted, but they will still be barred from playing in continental competition next season should they qualify  – a sanction they are appealing at the Court of Arbitration for Sport (CAS).