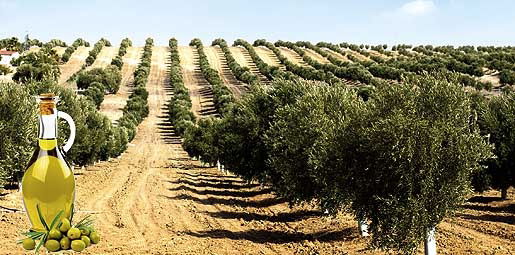 IT'S the worst since at least 1999, and that's official! With harvesting now concluded in Andalucia, this year's olive crop is down around 57 per cent on the 1.36 million tonnes of the 2011/2012 season, with such low levels not experienced for at least 14 years!
In total 560,000 tonnes were expected to be harvested this season in Andalucia, according to the Young Farmers' Association (Asaja) in Sevilla, but though olive harvesting has now ended locally, figures have not yet been released. Throughout Spain the total production figure is expected to be around 700,000 tonnes.
With such low harvest levels, olive-pickers this year found themselves paid less by landowners, and many farmers have received compensation from insurance companies based on the low production. The weather is mainly to blame for the huge drop in figures, with it dry when it should have been wet, and wet when it should have been dry in the production cycle. 
Spain is the world's main olive oil producer. Despite the fall in this year's harvests, Almeria farmers have just announced revenue increases with 45 per cent of local production exported to Italy. A further 32 per cent is  sent to Switzerland. 
The province of Jaen, in Andalucia, has the highest number of olive trees in the world and is Spain's main producer of olive oil, with 32 types produced nationally, each with its official Denomination of Origin.