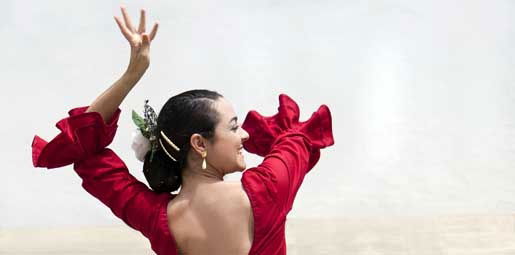 FLAMENCO dresses mean more than dancing or Sevilla's Feria de Abril. They also provide employment for seamstresses, lace-makers and accessory-makers. "Entire villages put fringes on shawls!" exclaimed Jose Victor Rodriguez Caro of Victorio & Lucchino.
Exports earned €523.3 million last year and Japanese demand doubled between 2011 and 2012 to €3 million. 
Japan is the most important market for flamenco dresses after Andalucia. "They are the second-most popular wedding dress after the kimono," said Pilar Vera, president of a Flamenco Fashion business-owners association.
There is fierce competition from China. A Spanish dress costs between €800 and €3,000 but the Chinese product sells for €99. "It's impossible to compete with them in mass production," said Vera, "but the quality and workmanship are not the same."