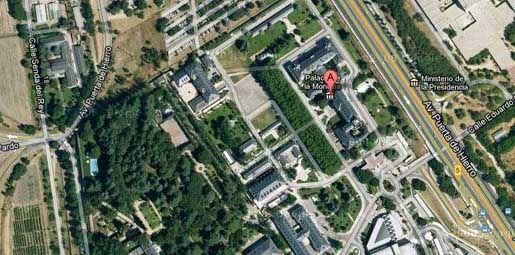 THE Spanish Parliament has request that the images of certain buildings be protected on the internet. A draft has been approved in parliament which requests that the government control the broadcasting of images of certain places in the name of national security.
The initiative came from the conservative Partido Popular (PP) and did not mention any particular company, but is believed to refer to images on sites such as Google Maps.
The aim is to demand that the images of certain buildings be pixellated or blurred. "Satellite maps available on the internet provide information on sensitive locations which could endanger national security and international stability" the PP said.
They said that "some terrorist groups" have admitted to using such tools to plan attacks, and that such technology can facilitate terrorist acts if not properly protected. 
There is currently no limitation in Spain to the broadcasting of images taken from satellites, meaning that military facilities, headquarters and official residences can be seen by the general public. This includes La Zarzuela Palace (the King's residence) and La Moncloa Palace (the Prime Minister's residence), as well as the National Intelligence Centre Headquarters, or military bases such as Torrejon de Ardoz and Rota. 
Parliament wants a study to be carried out to determine how much information can be obtained from such images. 
Currently legislation is dated and refers only to images taken from planes. 
The databases containing the images are located outside Spain and there is no international legislation regarding the broadcasting of information which could compromise national security by private companies. However, the PP believes this should not prevent certain measures from being taken.