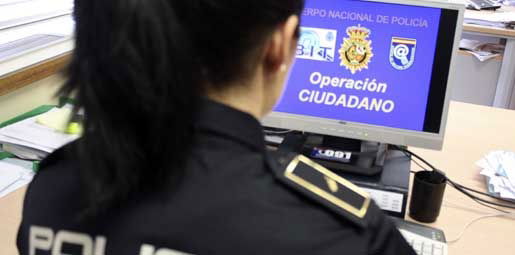 A MASSIVE police investigation into child pornography has investigated more than 31,000 connections on the internet. The collaboration of the public has helped the National Police arrest 41 individuals in 18 provinces, including Malaga, for alleged distribution of videos showing the sexual abuse of children between zero and eight years of age.
One of the detained was a teacher in infant education, and also detained were a computer technician, various pensioners and unemployed men between the ages of 30 and 40 with computer skills.
The police used a Twitter account @policia so that the public could inform them of anyone they suspected of being involved in child pornography, and acted upon complaints they received on email to them using the address denuncias.pornografia.infantil@policia.es.
Material seized included 136 hard discs, eight laptops, 10 CPUS, four pendrives, 594 CD's and DVD's and a Smartphone.