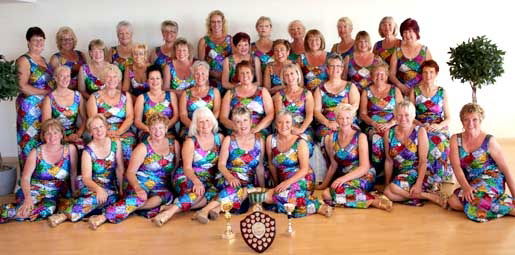 THE Spangles Ladies' Harmony Chorus are once again Champions of Spain and Portugal. They won their second gold medal at the recent Convention of the Spanish Association of Barbershop Singers, which took place in Benalmadena, Malaga.
"We're naturally delighted" said musical Director, Gail Grainger: "The chorus has worked really hard over the past 12 months to ensure that they brought home gold to Los Alcazares once more." 
Not only did they win gold, but they swept the board by winning trophies for the highest scores in singing, music and presentation.
Three teams from the chorus competed in the quartet contest with Fenix getting the gold for the highest scoring ladies' quartet and Viva coming fifth with their comedy piece.
Spangles welcomes new members and rehearse at Las Claras, Los Alcazares, every Thursday. Call Lyn on 968 432 525 for more information.