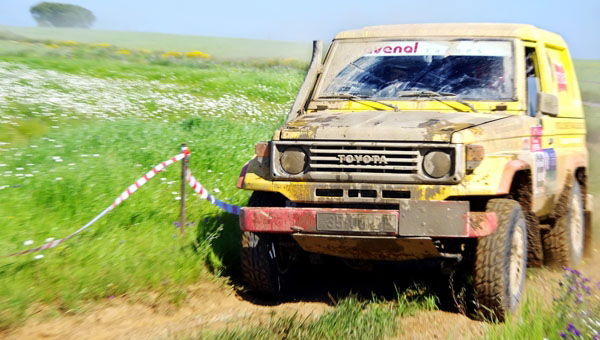 On Sunday June 2 the off-road-club 4×4–España will hold an adventurous tour in the La Nucia area.
Would you like to enjoy the Spanish mountains and countryside in a unique way and at the same time support the Emaus children's homes?
Then sign-up now.
On Sunday 2 June at 9.30am a large number of luxurious 4×4's are waiting for you at the sports complex of La Nucia, ready to take you on this benefit-event.
The members of 4×4-España have generously offered their cooperation and cars for this event.
 With your donation of €40 p.p. you can join this unique excursion.
 From La Nucia we leave along a special route through the Spanish mountain area with splendid panoramic views so don't forget to bring your camera!
 After a delicious lunch at a unique location we return over quieter roads to the departure-point in La Nucia.
 Of course we realise that some participants are not used to the off-road experience and so very steep roads are avoided, the route is challenging but very 'customer-friendly'.
 Do you want know more about the benefit-tour, or how Emaus is run or do you have any questions?  Call Peter: 687 601 036 or mail to [email protected] for more information.
 Tickets are on sale at:
Bistro Something Else in Albir: 637 189 558
The Bed Centre in Calpe:  www.thebedcentre.com  965 836 814.