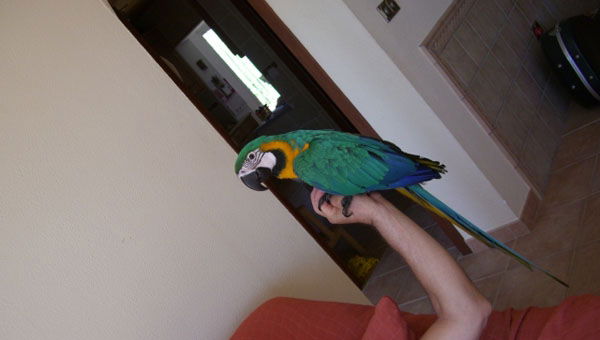 We are offering a €100 reward for the successful return of our Blue and gold Macaw called Rio. 
Rio went missing three weeks ago in a large gust of wind in the Campo Mijas area. 
As you can imagine having raised Riofrom a chick we are devastated at the loss, as are our children. 
Rio is fully registered and chipped, the local police and vets are aware of this situation so we hope that somehow we will be able to reunited with precious pet.
If you have any information please call Dave or Judy on 649771121 or 634495945.
Thank you