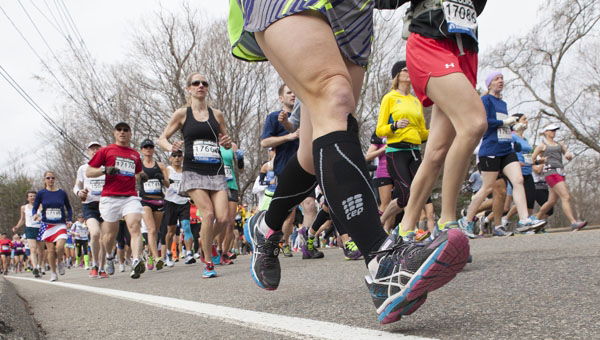 THE one thing I truly find difficult to comprehend are the motives behind last week's Boston atrocity.
These two young Moslems were supposedly 'radicalized,' which I have always been led to understand meant  brainwashed to believe that by taking the lives of 'infidels' you would automatically be on a one way ticket to paradise!
The one criteria that had to be realised in this endeavor was that to achieve this wonderful award you needed to be dead.
In a strangely perverse way you can almost feel sorry for the young misguided men and women who have fallen under the spell of their evil mentors and, along with their victims, subsequently blown themselves to 'shangi la come'.
These two psychopaths obviously had no intention whatsoever of seeking paradise via their own demise, they just wanted to kill people. I find it extremely difficult to believe this chilling attack was 'religiously' orientated.
Although one of them did subsequently find himself en route to the land of virgins, in this instance I believe to blame Islam is a touch unfair. Let's hope the one who hasn't yet travelled on will throw some light on the true motives behind this tragedy.
Scrawling this blurb in the UK. Just doing a couple of nights in the auld country. The sun is shining and spring is finally in the air. If dear old England had the weather and a little less PC, you would really never want to leave it.
Had a comedian flying the plane on the trip over. Much as his light hearted banter and jokes ('please listen to the safety instructions carefully, as statistics prove that in the event of a crash, those who do pay attention have a much higher survival rate') went down sort of ok with the passengers, I do prefer the man who holds my life in his hand to be of a little more a serious disposition.
Or am I just living up to my normal grumpy old man status? Probably.
Told ya weeks ago there was another really big name to come out in the show biz paedophile scandal. Let's just hope Rolf Harris is not physically and mentally ruined by some female merely looking for notoriety and a few quid.
And that's about it. Hope that the plane I ride home will indeed be 'flying all the way' (Another gem from the Tommy Cooper of the airways!) Have a good week. How's yer season so far? Whatcha mean-what season! Beware the first person who tells me it can't get any worse. You take your life in your hands.
Enjoy the trip. Try and do a little good where you can and whatever ya do, always.
Keep the faith.
Love Leapy.   Leaptylee2002@gmail.com.