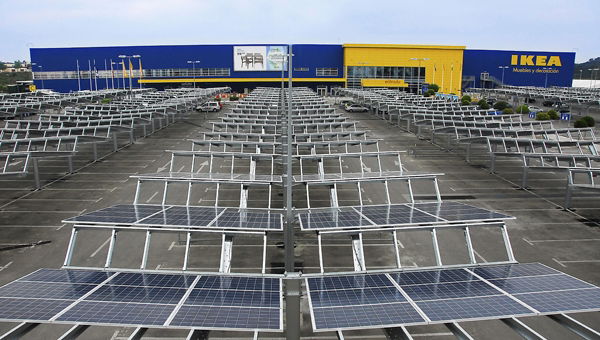 SWEDISH furniture retailer IKEA has invested €4.6 million in installing solar panels at its store in Malaga.
The panels are on the roof of the store and the shelters in the outdoor car park, and will produce 2,821 MWh per year, which is 64 per cent of the amount the store used in 2012.
This is the sixth such plant that IKEA has in Spain and was inaugurated by the Mayor of Malaga, Francisco de la Torre.
In 2007, IKEA launched a project to improve the energy efficiency of its stores and produce more renewable energy. It has since spent €7.7 million and reduced electric bills by €1.8 million per year.